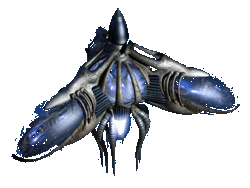 The previous page for the links had an attack of the "not want to show's" so I've had to re-do the entire site. If you want to add your site here, reguardless if it's Creatures related or not, a link is a link and another hit for your page!
The official web site for the game. With major updates, and information, support for the game etc... Where it all starts!
The official web site for the Docking Station. Definatly worth a look if you've not already been there!
The Foster_Mum web site is a small site about Foster_Mum. Cute, worth a read!
If your an Australian and you like to recieve freebies from companies, then this is the web site for you! There are also links and other information for out-side the Great Down Under! I love this site and recommend it to every one!
A non-Creature related site, but well worth a look. It's were I got my Bodale Presents Graphic from. An excellent site! Have a look!
Emmental has a top web site here, and it's forever helping me in the Docking Station Forums. The site has a few more Norn of knowing's there that are worth a look. Check out the web site, it's a beauty!


Mandy has a cute web site set up with information about installing agents. There are also Norns to download and some other information that's worth a read!


The Faith God Mother for DS! a must for all DS owners! Toys for Grendels, and loads more to come! Click the link and have a squiz!
A web site that has a stack of stuff, you'll have to see it to believe it!
This is a top web site that has links to everywhere possible in relation to the Creatures Game, it doesn't matter which game you've purchased. This is the web site for web sites
Hausmouse's web site. Great for new agents. Multi-Agent avaliable here!